AGILE
Mechanical gate closer and
pintle in one product
Agile mechanical gate closer and pintle in one product
---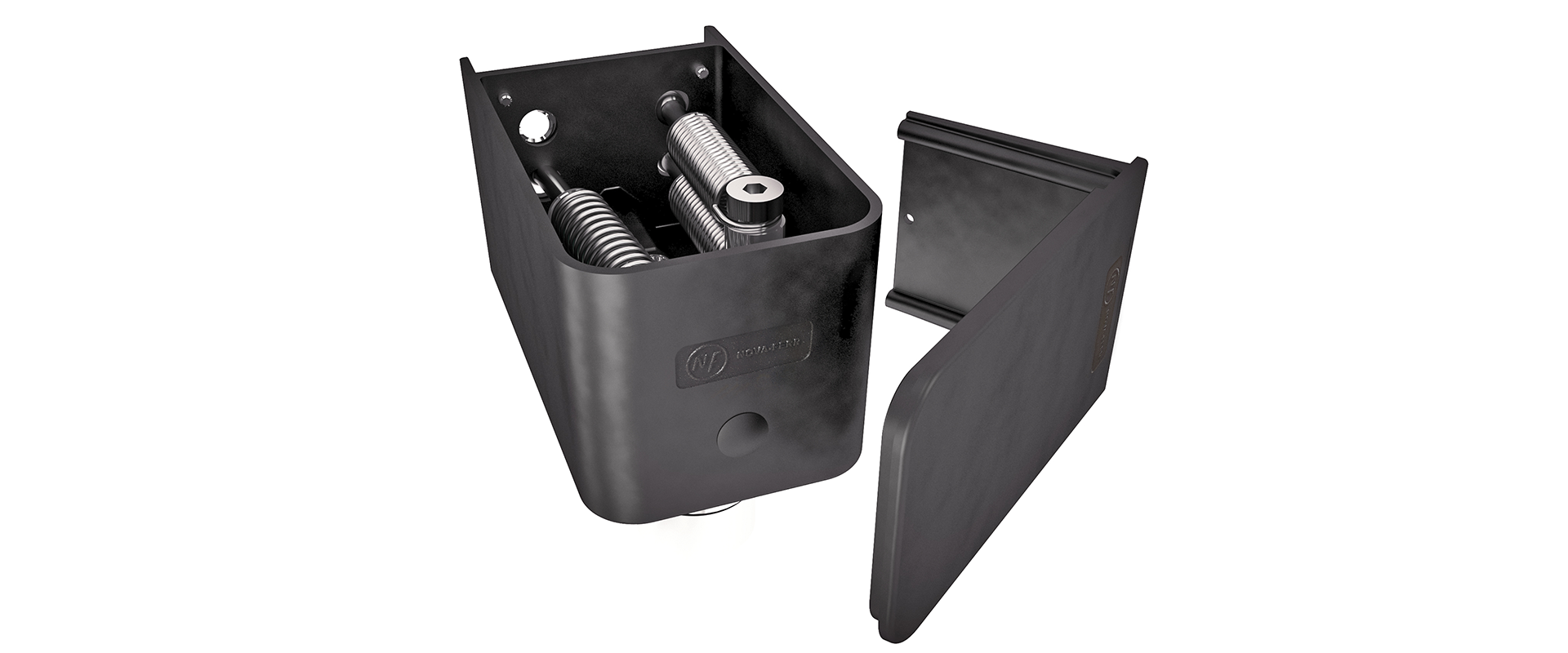 Nova-Ferr's AGILE pintle can also be used as a mechanical gate closer or as a gate opener.
Its versatility allows it to be used as a main pintle or added to a pre-existing one and, thanks to its accessories, it can also be installed in an off-center position with respect to the gate leaf.
AGILE is easy to install and can be adjusted with a simple Allen key, is patented, is environmentally friendly because its movement is mechanical and its components are totally recyclable, and is highly resistant to weathering thanks to its cataphoresis treatment.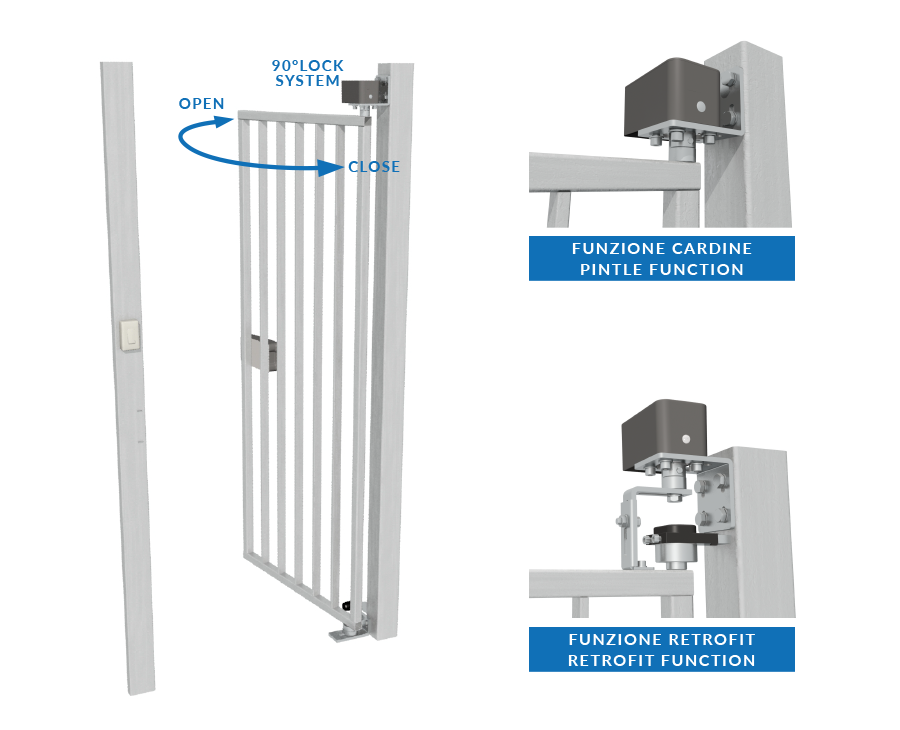 Agile can be used as a manual GATE CLOSER, making it easier to close the door even with busy hands.
Agile can be used as a manual or automatic LOCK RELEASE, controlled by remote control, making it easier to pass through even with baby carriages or baby carriages.
Agile can be adjusted to allow the SHUTTER TO BE STOPPED AT 90° or in the desired position, through a quick and easy external adjustment.
Agile can be used as a MAIN PINTLE by fixing it directly to the upright
and welding the rotor to the sash.
If necessary, Agile can be used with RETROFIT function, in addition to a pre-existing hinge, simply by fixing it to the special support bracket.
Novaferr's Agile can be used independently with HAND RIGHT or HAND LEFT opening sashes, simply by acting on its internal springs.
RESISTANT because its technology allows it to act on large doors, up to 1.2 meters wide with 55kg of weight.
VERSATILE because it adapts to all types of tubular and boxed profiles and can be fixed both on the leaf and on the side uprights or on the masonry.